Micro outside, PRISMO inside
New ZEISS MICURA
Small size, full performance: The ZEISS MICURA coordinate measuring machine (CMM) makes no compromises when it comes to accuracy. Equipped with various components from the ZEISS PRISMO Family, the new generation features state-of-­the-art measurement technology.
Technology for advanced users
In industrial production, accuracy specifications for parts are ever increasing. As such, metrology also had to rise to the challenge of miniaturized parts, more complex electronics and new materials. Equipped with cutting-edge technology formerly available in the ZEISS PRISMO Family, the new ZEISS MICURA generation offers active scanning with a measuring accuracy of less than one micrometer.
The CMM shows its strengths particularly in small and tightly tolerated components such as those used in mechanical systems, optics, electronics, and in medical engineering. Despite its compact size, this system boasts a measuring volume of 500 x 700 x 600 millimeters – significantly more than comparable devices.
Excellent system features
A pneumatic damping system, axes equipped with thermally stable glass ceramic scales plus the optional rotary table as a fourth axis – these are a few examples of the technology transfer which users of the new ZEISS MICURA can enjoy. The rotary table gives customers more flexibility, while the damping system absorbs ground vibrations. ZEISS VAST XT and VAST XTR gold sensors offer high-speed scanning. In almost no time, they measure geometric elements as well as GD&T inspection charac­teristics such as roundness or flatness.
Shorter measuring times
Thanks to its VAST navigator technology, ZEISS MICURA ­automatically configures the optimal measuring speed – with guaranteed accuracy. ZEISS MICURA slows down in ­areas requiring more precision and speeds up again when measuring simple contours or as soon as standard accuracy is sufficient. Dynamic stylus qualification saves additional time.
Optimal ergonomics
Thanks to the simple interface and the ZEISS CALYPSO software, users will be able to get started straightaway, even without in-depth experience with measuring machines. ­Operators can control and program ZEISS MICURA without a computer by using the redesigned control panel.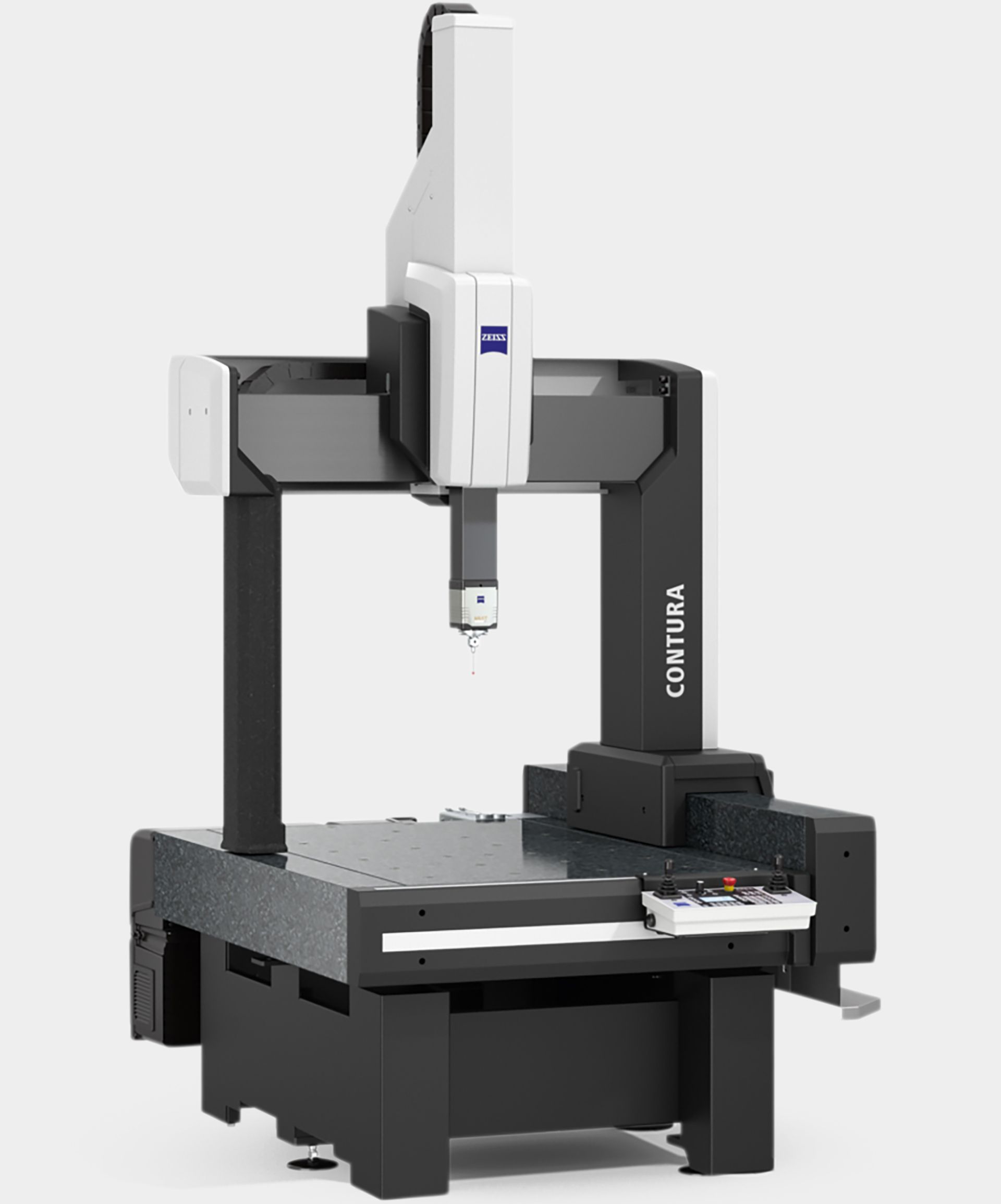 ZEISS CONTURA
Prepared for all challenges – today and tomorrow
Be prepared today for the measur­ement requirements of tomorrow: ZEISS CONTURA enables simple switching between different sensors thanks to ZEISS mass technology and offers innovative options such as measuring in four axes using a flexible rotary table, an automated probe changing system or an option for larger temperature ranges.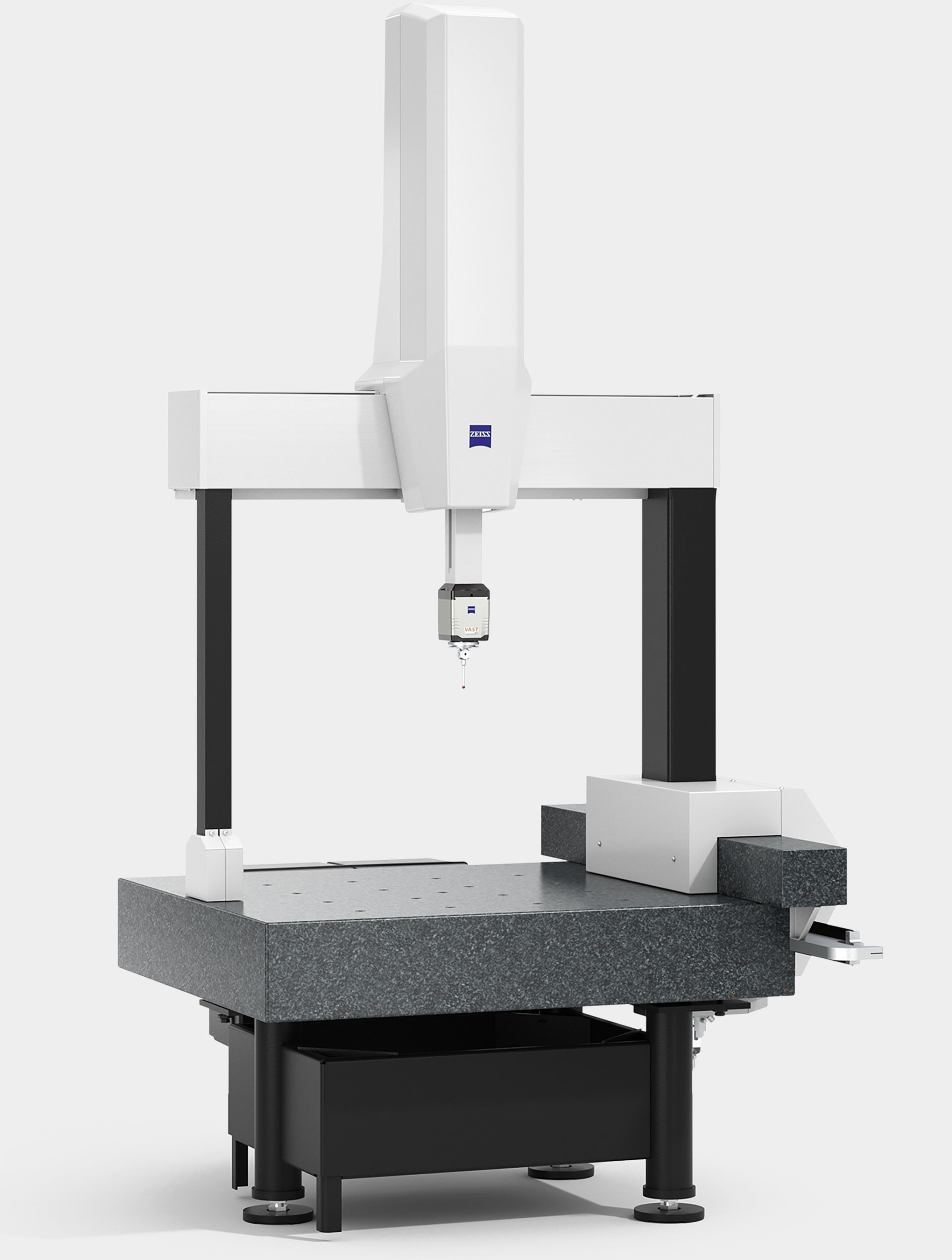 ZEISS SPECTRUM
Upgrade to trusted measuring results
Enter a new level of precision and trusted results – at an unmatched price-performance ratio. ZEISS SPECTRUM increases reliability and reduces the operation time of measu­­rements enormously thanks to the combination of ZEISS VAST XXT and ZEISS RDS including CAA ­correction. It also enables a wide range of measurement tasks. ­Further benefits are the small footprint, the backpack controller and a passive damping system.
ZEISS Orginial Accessories
Some things are made for each other
Do not let your accessories downgrade the accuracy of your mea­surement results. Only with ZEISS Original Accessories will your measurement equipment be future-proof and able to unlock its potential for maximum performance. 
Standardized manufacturing processes and high-quality materials guarantee precise, stable and durable ZEISS Original Accessories. Our components are specifically designed and tested for optimal performance with ZEISS measuring devices. Certifications guarantee reliable measurement results.
Users can browse our extensive portfolio of accessories such as adapter plates or styli at our convenient online shop, which offers the following services:
Easy configuration and orders via the ZEISS Metrology Shop
Immediate availability of high runners
Reliable on-time shipping