ZEISS Medical Industry Solutions
Inspection of Medical Plastics
With its high regulatory requirements and many products that have a direct impact on the quality of peoples' lives, the medical technology industry depends on reliable quality assurance systems. All steps must be validated, and seamless product traceability must be guaranteed. Industrial quality solutions from ZEISS help the industry overcome tough regulatory hurdles with game-changing efficiency.
Accelerated quality assurance for a regulation-driven market
The demands of established standards, like FDA 21 CFR Part 11, are translated 100% into quality assurance. With dedicated hardware and software, ZEISS helps to fulfill these strict standards and can even reduce measurement time by up to 30% – and support swift and detailed nondestructive analysis via computed tomography.
But quality assurance is by no means limited to accurate measurements. For example, FDA 21 CFR Part 11 features requirements for audit trails, electronic signatures and user management. Given the vital role played by medical devices, manufacturers want to obtain a thorough understanding of the workflow from raw material to finished product: This enables them to correctly execute all steps, safeguard the necessary material quality and ensure that production is compliant in terms of geometric dimensioning and toleran­cing (GD&T), technical cleanliness and more.
Quality control for medical plastic products
In all medical segments from ortho­pedics to medical plastics, the quality assurance concept of ZEISS Medical ­Industry Solutions is based on seamless interaction between hardware and software along the entire value chain. Demands are particularly high when it comes to medical plastics such as ­inhalers, injector pens and syringes, as they deliver a pharmaceutical compound to the body. These parts often demonstrate the complexity of quality assurance, as they comprise multi-­materials, an assembly with a mecha­nical function and potentially even an electronic component.
Efficiency boost: 30% faster per component and feature
As medical plastics are produced in very large quantities, the key challenge during inspection is to boost efficiency through faster measurement. 
The ZEISS O-INSPECT multisensor mea­suring machine handles medical plastic devices like inhalers by programming both scanned and single point features in tandem with the ZEISS CALYPSO software. This reduces tactile and optical measuring times by up to 30% thanks to the new option ZEISS CALYPSO VAST probing. Since this new probing option can be activated in the measuring plan editor for each component – indeed for each feature of each component – this 30% saving quickly adds up when checking hundreds of components and potentially multiple features on each one. 
The software option ZEISS CALYPSO pallet optimizer is a further option that saves time as it groups measurements into tactile and optical batches respectively. This makes pallet measurement 20 to 30% faster by minimizing the time spent on stylus system changes.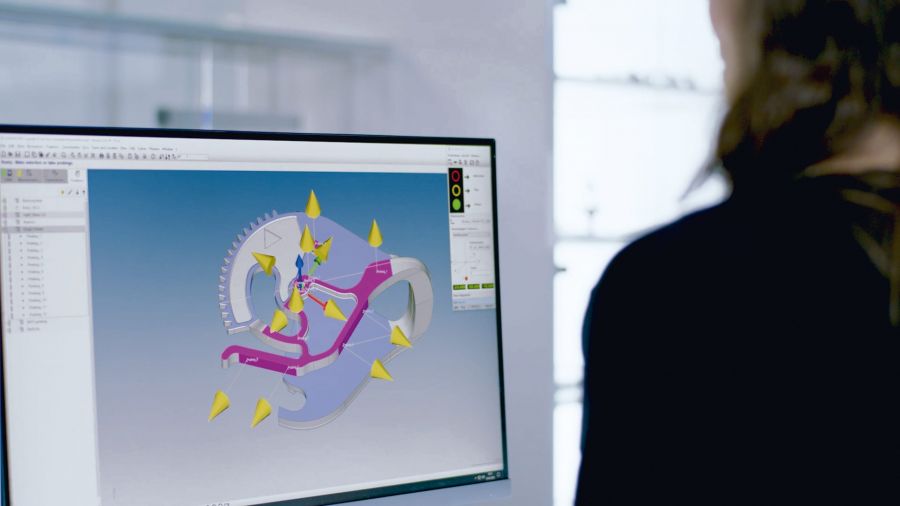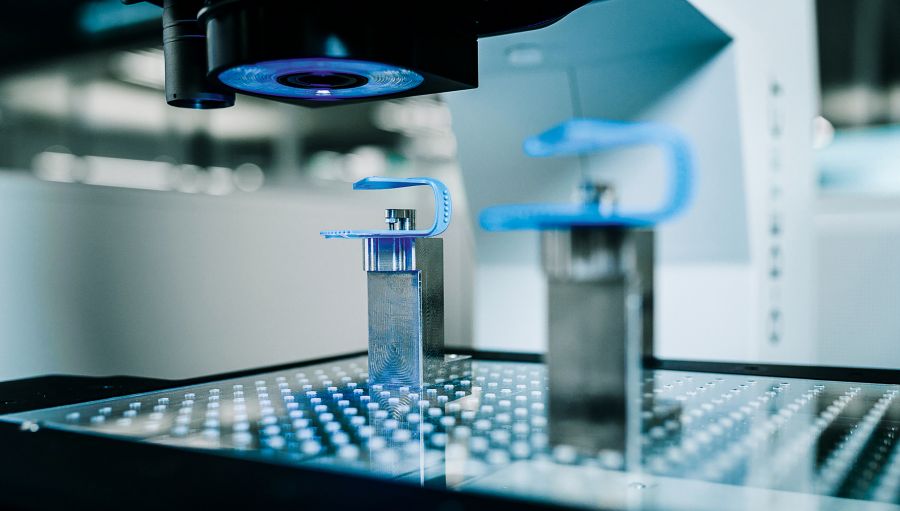 Benefits of ZEISS O-INSPECT
Large visual field with high image definition
Quick and precise 3D tactile measurements
Optical measurements for sensitive surfaces
Highly automated processing with ZEISS CALYPSO
Measures each characteristic according to ISO 10360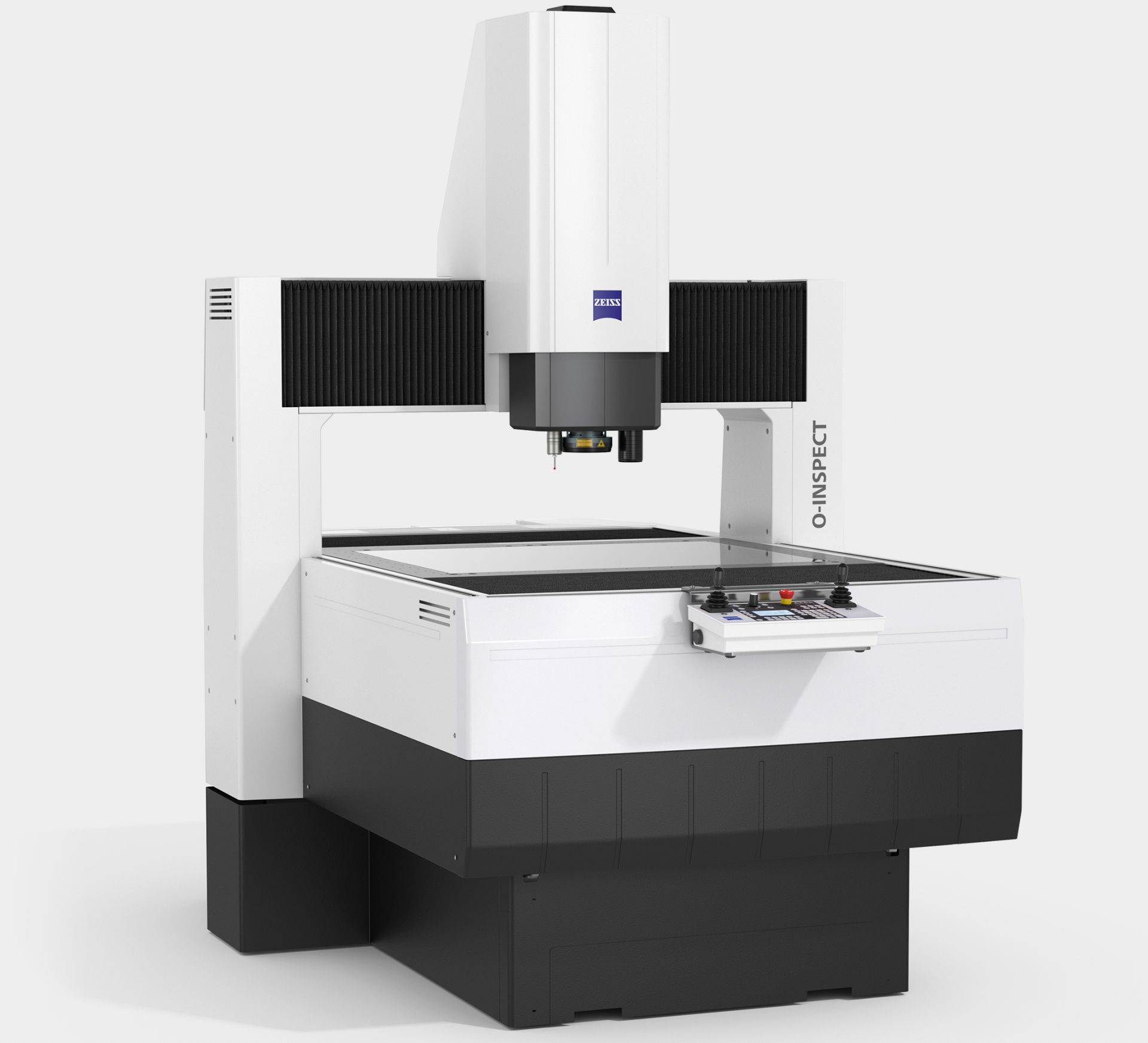 Checking the inside of medical plastic parts with CT
Scanning the invisible
The industrial computed tomography (CT) solution ZEISS METROTOM 1 industrial scans multiple components at once without applying any force, ensuring substantial time savings and easier fixturing. Working together with the cross-platform software, which automatically calculates the scan parameters, it offers easy automated one-run scanning and evaluation that is accessible even to inexperienced users. This solution is suited for the entire production process, starting with first article inspections. The result: exhaustive part data that allow for comprehensive analyses even for internal geo­metries, including geo­metric dimensioning and tolerancing (GD&T), material defects and wall thickness.
As a nondestructive technology, CT looks inside the finished component and inspects the complete assembly. With the intuitive software, which is compatible with all standard volume data, manufacturers can quickly detect and analyze hidden defects. In the case of an inhaler, for example, this enables the checking of gears for proper interlocking and mechanical function.
QA precision and efficient measurement
The finished product is not truly the finished product until it has undergone thorough quality assurance both inside and out. Tactile measurement, optical measurement and high-performance CT scanning demonstrate the importance of dynamic interaction between hardware and software for efficient compliance with strict medical ­regulations. 
Industrial quality solutions from ZEISS deliver faster measurements and easy automated scanning of hidden details via CT – a decisive advantage when handling medical products that are so often crucial to users' quality of life.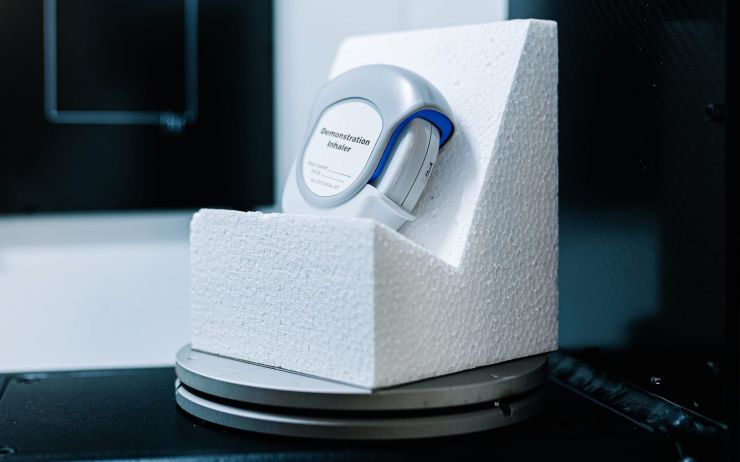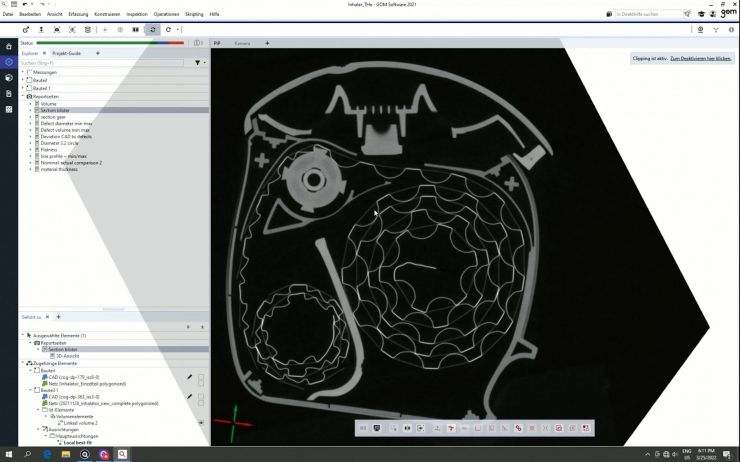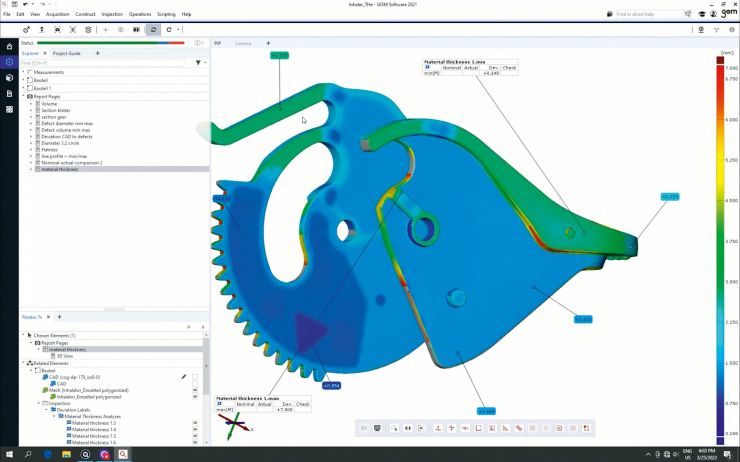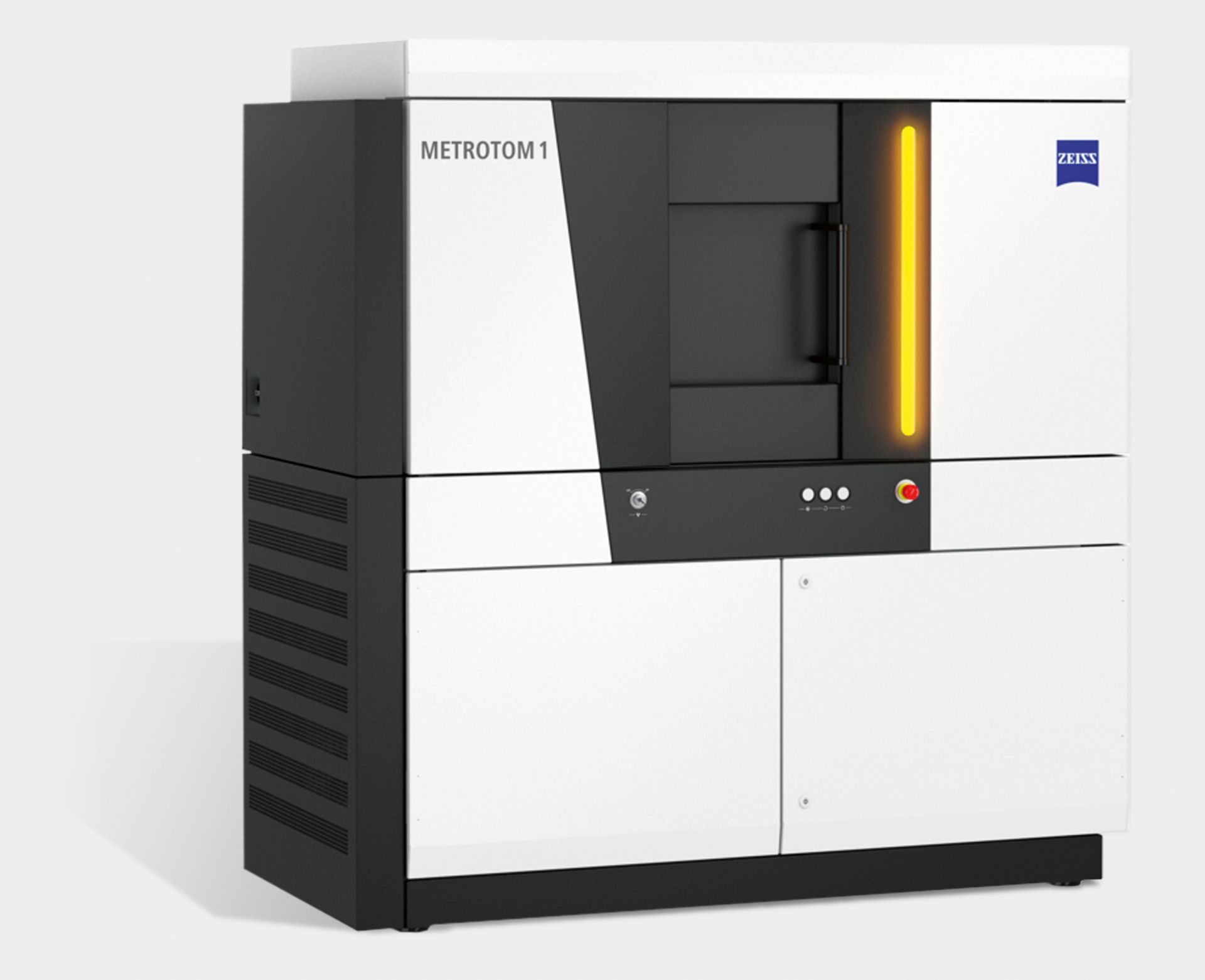 Benefits of ZEISS METROTOM 1
Easy handling – from data acquisition to evaluation
Complete analysis of parts (geometries, voids or internal structures)
Nondestructive generation of cross-sectional images
Fast return on investment
Small footprint
Orthopedic implants – as demanding as the human being
Orthopedic implants must function in the human body without any imperfection – even under the most exacting physiological conditions. Implants have complex geometries and free-form ­surfaces and normally stay in the body for life. Since they become an intrinsic part of the human body, they must ­undergo high-precision inspections ­during quality control. 
From raw material to finished parts
Joint, spinal or dental implants as well as bone plates and screws – there are many different product shapes, but the manufacturing processes of these components are mostly similar. Important quality control steps are necessary along the value chain, e.g., the evaluation of raw material and raw parts, incoming goods inspection, in process control, geometric dimensio­ning and tolerancing and surface analysis. The ZEISS portfolio offers efficient hardware and software solutions for every quality gate within the entire production process.