ZEISS Optical Series
On Track for Productivity
ZEISS O-INSPECT at Märklin
The German company Märklin is world-famous for its model trains replicated down to the smallest detail. Inside a modern Märklin locomotive, space is tighter than in rush-hour commuter trains.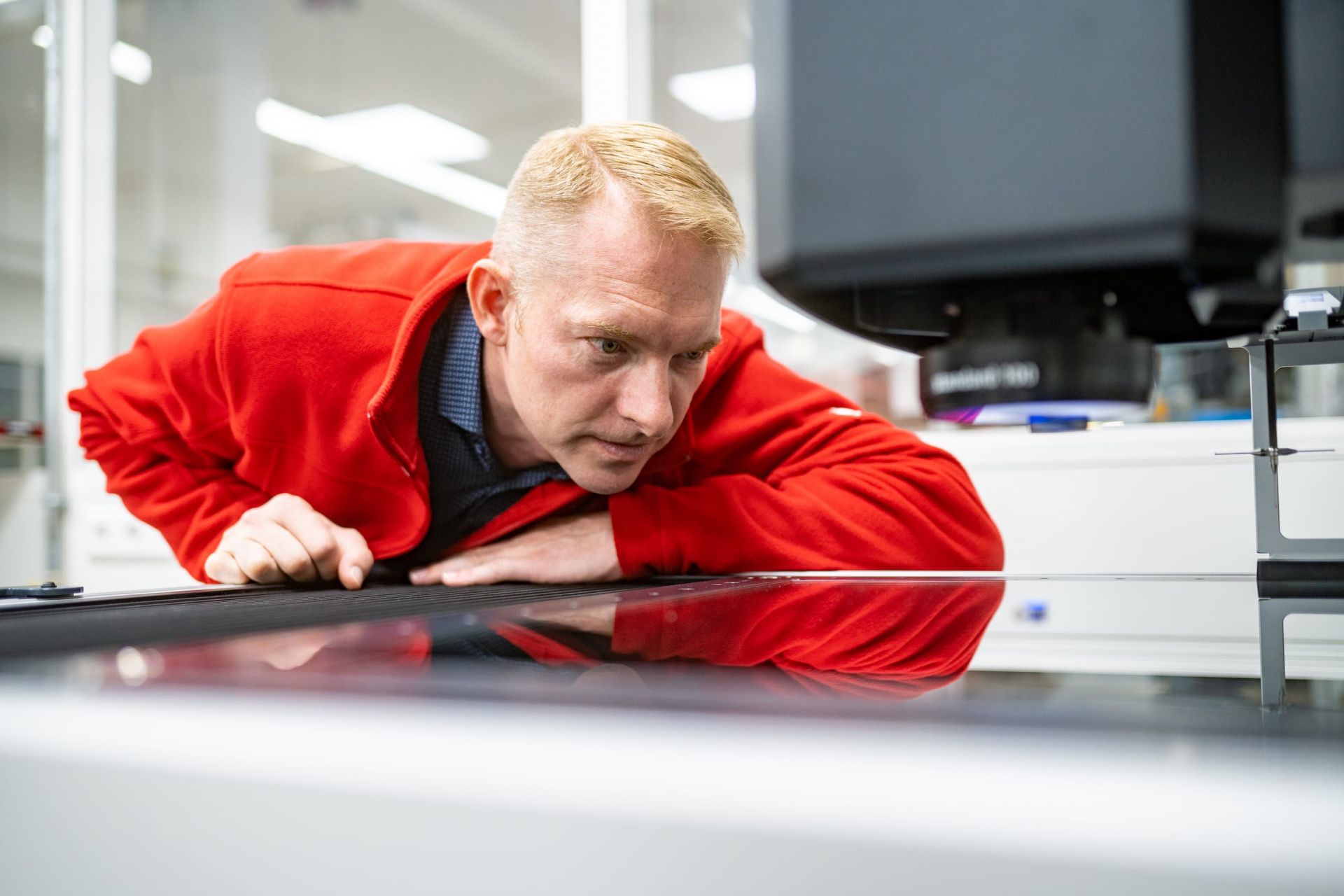 "This machine marks a new era for us. What used to take a day can now be done in hours." 
Tiny details – big challenges 
Filled to the brim with drive technology, electronics and over 200 ­individual parts, every tenth of a millimeter count in a Märklin locomotive. To ensure that everything runs smoothly on the model railway track, components must correspond exactly to the drawing, and hundreds of holes must be perfectly positioned. That's why Märklin has long relied on a CMM from ZEISS for quality control. With ZEISS O-INSPECT, the company has now found the perfect device to meet ever-increasing quality requirements and boost productivity at the same time.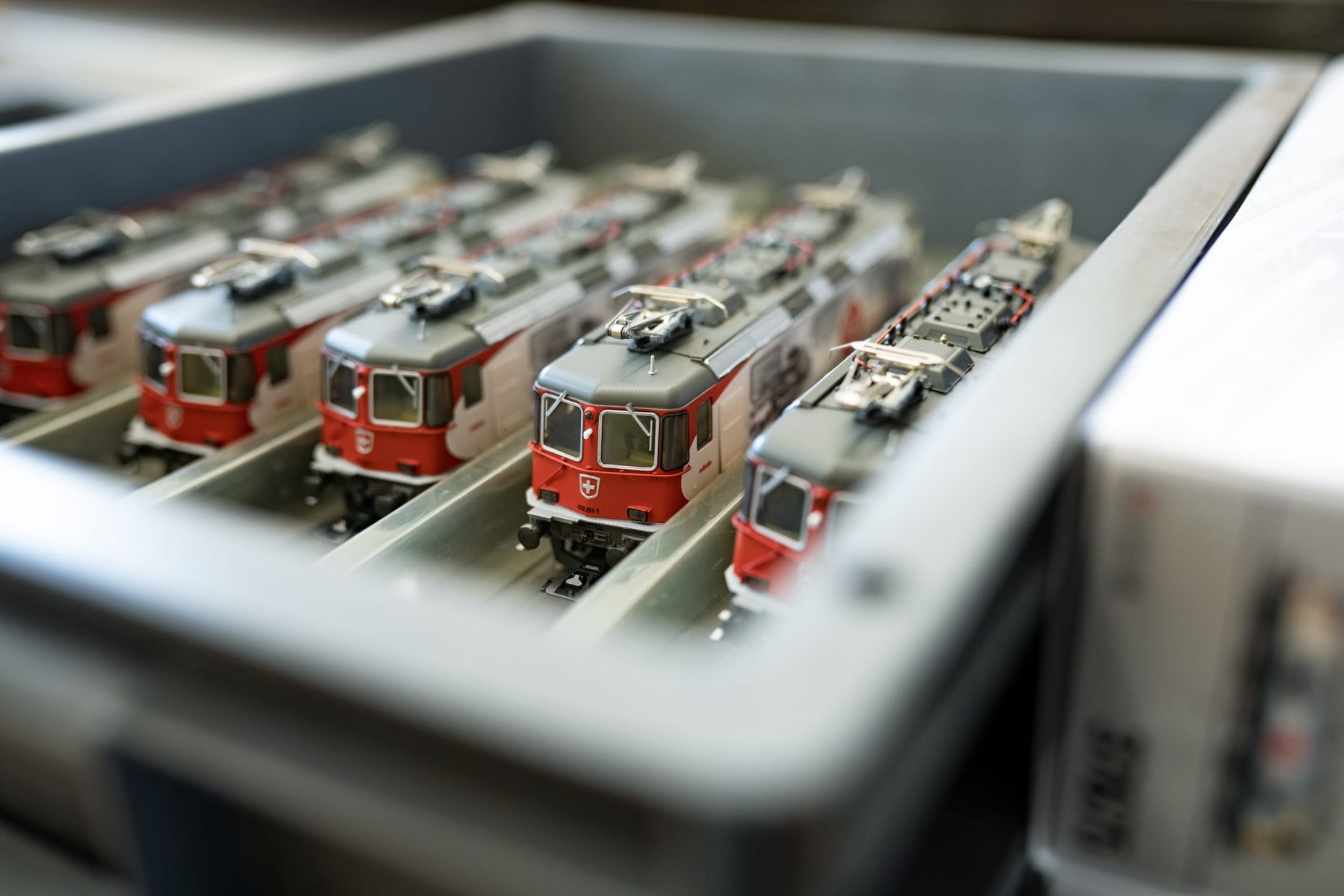 More productivity thanks to ZEISS O-INSPECT
The advanced multisensor measuring machine combines tactile measurement with high-performance optical sensors. "The ability to carry out various types of measurement on one device has given us new ways to investigate diffe­rent types of contours and surfaces," says Sven Dannenmann, Head of Quality Management at Märklin. 
The new machine is placed directly in production. This means that in addition to parts and components of the models, the required tools can also be measured and inspected. However, a wide range of production technologies, such as turning, stamping and molding, creates a steady hum all over Märklin's shop floor. To insulate the new measuring machine against these vibrations, it was fitted with an optional pneumatic damping system.
Faster, more precise and highly flexible
With the ZEISS CALYPSO software, the system can be programmed in combination with the 3D model. All measuring points are generated automatically. Smallest deviations in shape and position can be pin­pointed and corrected immediately. For even faster results, measuring routines can be programmed in ­advance and saved on the machine.
Upgrade ZEISS O-DETECT to a multisensor machine
New tactile single-point sensor
ZEISS O-DETECT is a highly ver­satile optical measuring machine that combines excellent optics with intuitive operation to offer precise measurement in an instant. Using the machines exchangeable accessory platform, users can ­already install or exchange accessories without the need for service.
With the new option ZEISS XDT, it is now possible to upgrade ZEISS O-DETECT with a tactile single-point sensor, effectively creating a multi­sensory device that provides even more flexibility.
Fast and precise tactile 3D measurements
The use of the tactile sensor en­­ables to easily reach lateral bores or ­undercuts that cannot be detected with an optical sensor. Depending on the task, individual stylus ­configurations can be mounted and ­exchanged in the CNC-capable measuring program. As a passively measuring sensor, ZEISS XDT deli­vers reproducible measurement results that can easily be combined with optical measurements in the same software environment.