ZEISS Quality Suite 
All Digital Processes on a Single Platform
ZEISS Quality Suite is more than just a platform for ZEISS Quality Software. It incorporates technologies and services, allows collaboration and combines metrology and quality intelligence. Here, operators can use the measured values to optimize products and processes on an ongoing basis – easily and digitally, in one central location.
On the way to a one-stop platform 
Digitalization is an important success factor for manufacturers who digitalize and integrate their processes. More importantly, digitalization focuses on processing big data to ensure that they are transparent and can be accessed worldwide in real time – in our case quality-­related data. Decisions are made based on measurement results which have an impact on production processes. If used wisely, they have the potential to save quite some time and money. Going forward, ZEISS Quality Suite is the next step to make handling quality data as easy as ­possible and to fully meet ­user requirements. 
ZEISS Quality Suite addresses our customers' requests to provide an interoperable, cross-­platform solution for production machines and metrology solutions. It both our metrology expertise in software and hardware as well as our service competence. 
A cross-platform solution for quality processes
Why is it so important to combine expertise? Nowadays, efficient production monitoring and quality assurance give manufacturers a clear edge. Our measurement technology supports process optimizations in all production-related areas. Nevertheless, complexity in the world of metrology is ever-increasing. Quite often, even small businesses use several measurement technologies from different providers. 
Quality solutions from ZEISS already include tactile and optical metrology, X-ray technology in 2D and 3D, microscopy and dynamic 3D testing. Each application has a designated soft­ware that further contributes to the added value of our systems. We have identified the need for perfectly aligned easy solutions to simplify the complex metrology landscape. 
ZEISS Quality Suite aims at integrating all quality processes on a single platform. Our vision: incorporating all measurement techno­logies, data management solutions and services in a single ecosystem, thus providing several benefits for day-to-day quality assurance.
Intuitive user experience: Operators save time in day-to-day processes
Our customers will enjoy an entirely new user experience with ZEISS Quality Suite. As a single point of access, it will provide all software modules for their individual ­day-to-day business. It includes specific software products, special function packages, access to to available training sessions and fast contact to our support team. Users can also initiate necessary updates or installations in the Suite. Thanks to a consistent UX and UI, it is much easier to work with the software. Users can profit from cross-­product workflows and require less training than before.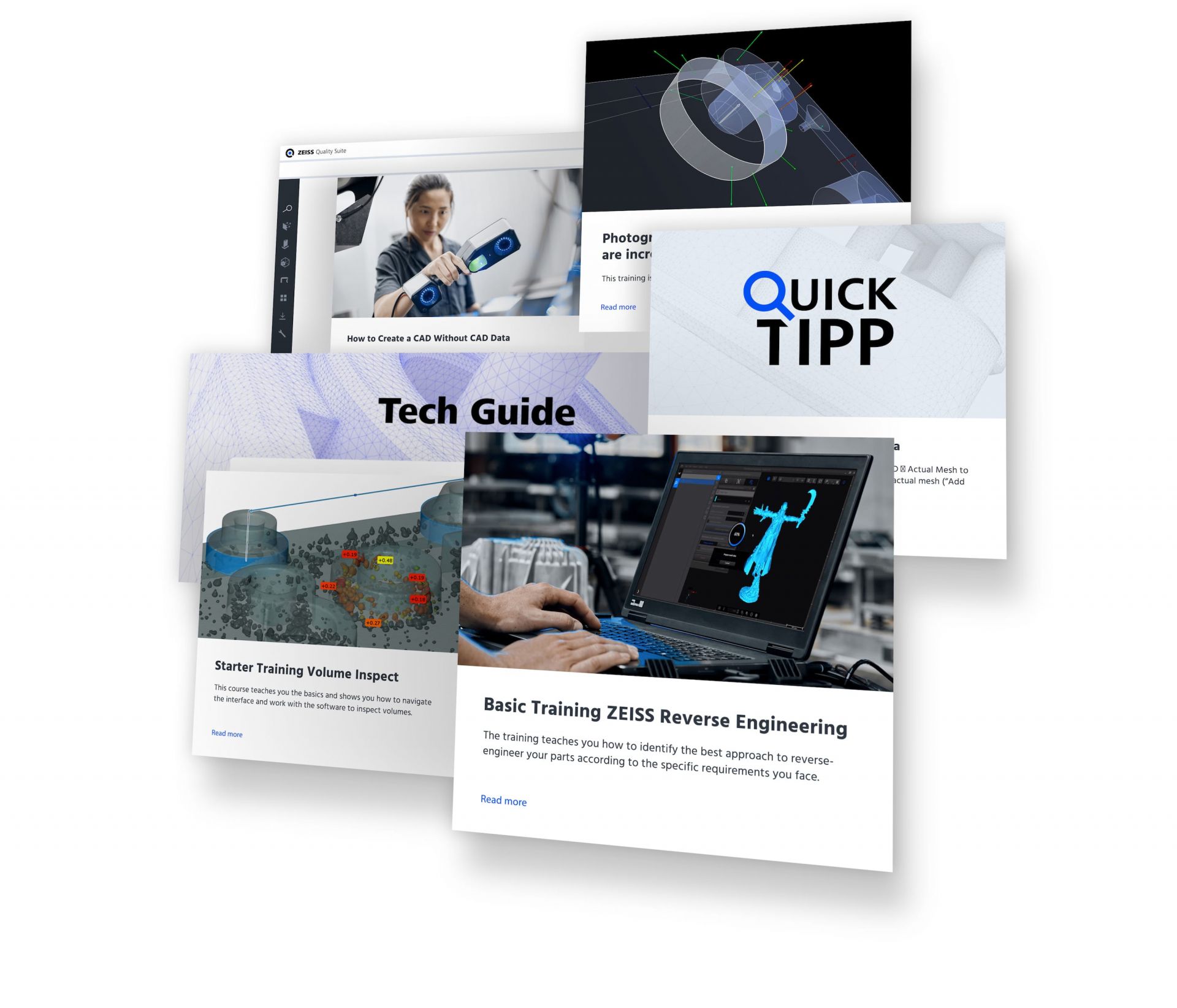 Business flexibility and individual solution concepts 
Easy operation must not prevent users from designing flexible and individual solutions. Dynamic pro­duction processes need dynamic metrology solutions. This is where a modular and flexible software landscape comes in. The software store, which can be directly opened from ZEISS Quality Suite, also provides access to extensions. Users can easily purchase software licenses and add-ons online. Plus, there are flexible training and support options. ZEISS Quality Suite users see individualized content that matches their needs, such as a starter training for their specific software license or update information for one of their products.
Seamless data exchange thanks to an open ecosystem
Integrating software easily into the existing IT landscape is vital due to the growth of automation on the shop floor. Going forward, the flexible use of on-premise or cloud installations is just as relevant as the option to incorporate software into peripheral systems to accommodate a seamless data exchange. Data and process management will be added to the inspection management at the heart of the system.
Together with cloud applications, new innovations will improve collaboration regardless of time or place. ZEISS Connected Quality is the first software that focuses on system and software connectivity. The software accommodates an inspection management across platforms combined with a native connection to the application software. 
Thus, ZEISS Connected Quality provides an effective data, document and process management for metrological processes: from planning, approving and executing inspection plans down to analyzing the results. Data access in real time is complemented by an integrated audit trail that provides control over all processes. This system even meets the requirements of highly regulated industries such as medical engineering.
Towards a new software ecosystem
It is now up to the ZEISS solution architects to gradually merge the entire software portfolio of tried-and-tested products into our new ecosystem. ZEISS Quality Suite is our vision of a coherent metrology landscape: It combines services and accommodates collaboration and cross-platform quality analyses based on measurement data – all on one central platform.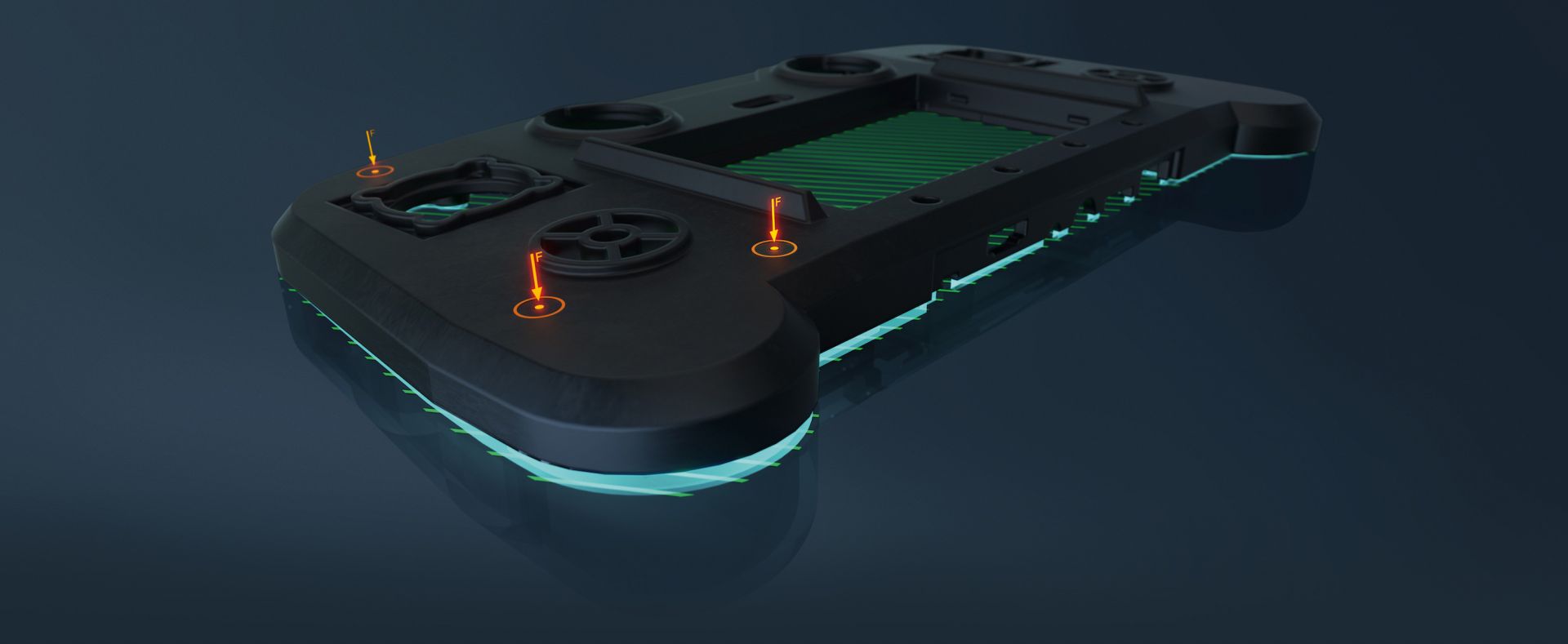 Software innovation De-Warp
Measuring without fixtures
The De-Warp software package contains powerful algorithms to compensate warpage on plastic parts. With De-Warp, you can measure your measure unclamped parts and clamp them virtually afterwards. You do not need a fixture and save time and money. De-Warp is available as a free feature package for the Inspect Pro (for 3D surface data) and Volume Inspect Pro (for CT volume data) software license products.
CT inspection of bathroom appliances
In search of the perfect water spray
Hansgrohe and its employees love water – but only if it comes out at the right places. All high-quality shower heads and faucets that leave a Hansgrohe factory go through an entire quality inspection ­process. To meet the high-quality standards, plastic parts are ­tested with both surface and CT inspection. The CT analysis software Volume Inspect is used to check whether the high-quality showers are leakproof.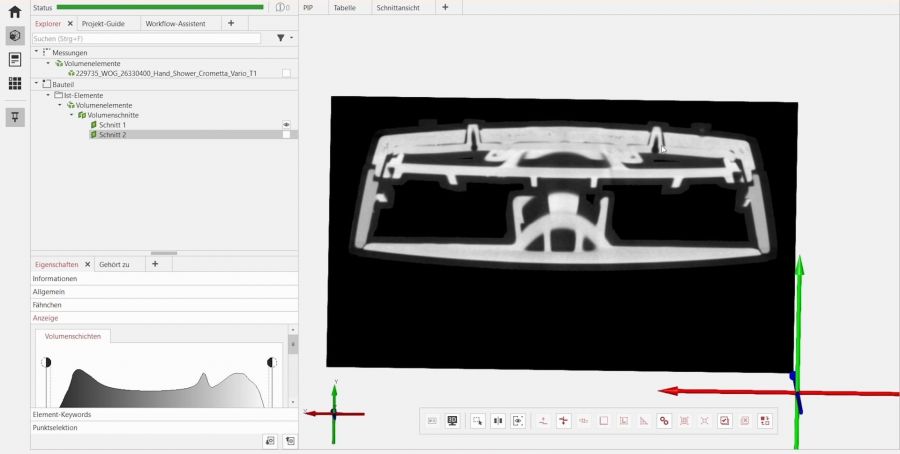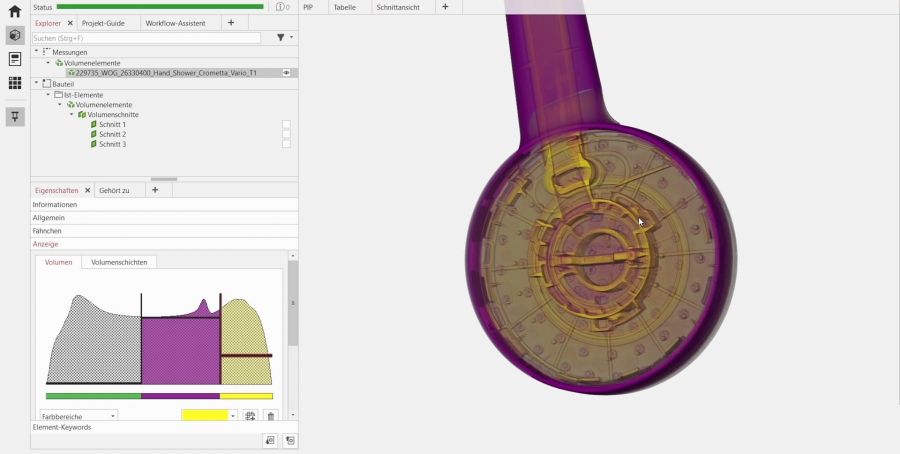 "After all, the water should not come out of a place where it does not really belong because that could lead to water damage. We want to avoid this at all costs, and the CT analysis software Volume Inspect is very well suited for this – precisely for the defect analysis inside the part," says Claudia Belezni from quality management at Hansgrohe. With the help of the software, particular attention is therefore paid to the exit sources for the water and whether these are completely sprayed out and correctly positioned. The parts can also be checked for blowholes, other internal defects, assembly errors or even material failure.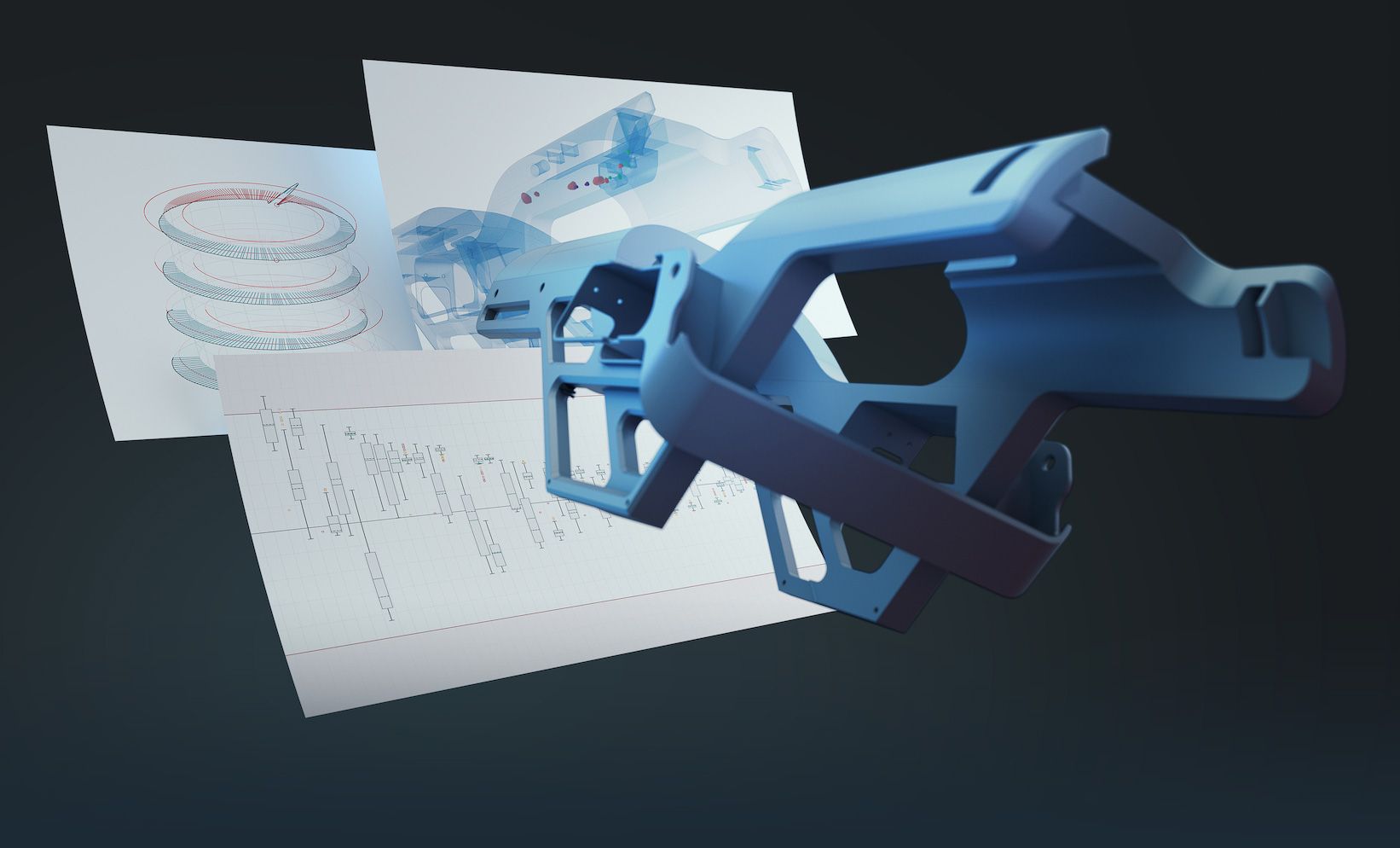 Quality data management with ZEISS PiWeb at Olympus
Prepared for audits anytime
The quality lab at Olympus Surgical Technologies Europe performs 6,000 inspections per year. "And 6,000 inspections per year also mean 6,000 protocols due to the ­regulatory requirements. This involves a significant effort regarding the documentation that is needed," explains Jens Biedebach, Section Manager Quality Laboratory. 
The high regulatory ­requirements for medical companies present manufacturers with ever greater challenges: They not only have to ensure the high quality of their products, adherence to the standards for their products and reliable processes in production and testing, but must trace everything. To avoid mountains of paper and the accumu­lation of information on an endless number of drives, ­Olympus Surgical Technologies Europe relies on the ZEISS PiWeb solution to manage the quality data in its quality lab. 
In the database, the department saves all inspection plans and measurement data that are generated during product development and uses them to create evaluations and ­reports. The result: a massive increase in data and process reliability, significant cost and time savings, and documen­tation options that turn audits from being a nerve-wracking experience into a no-brainer.